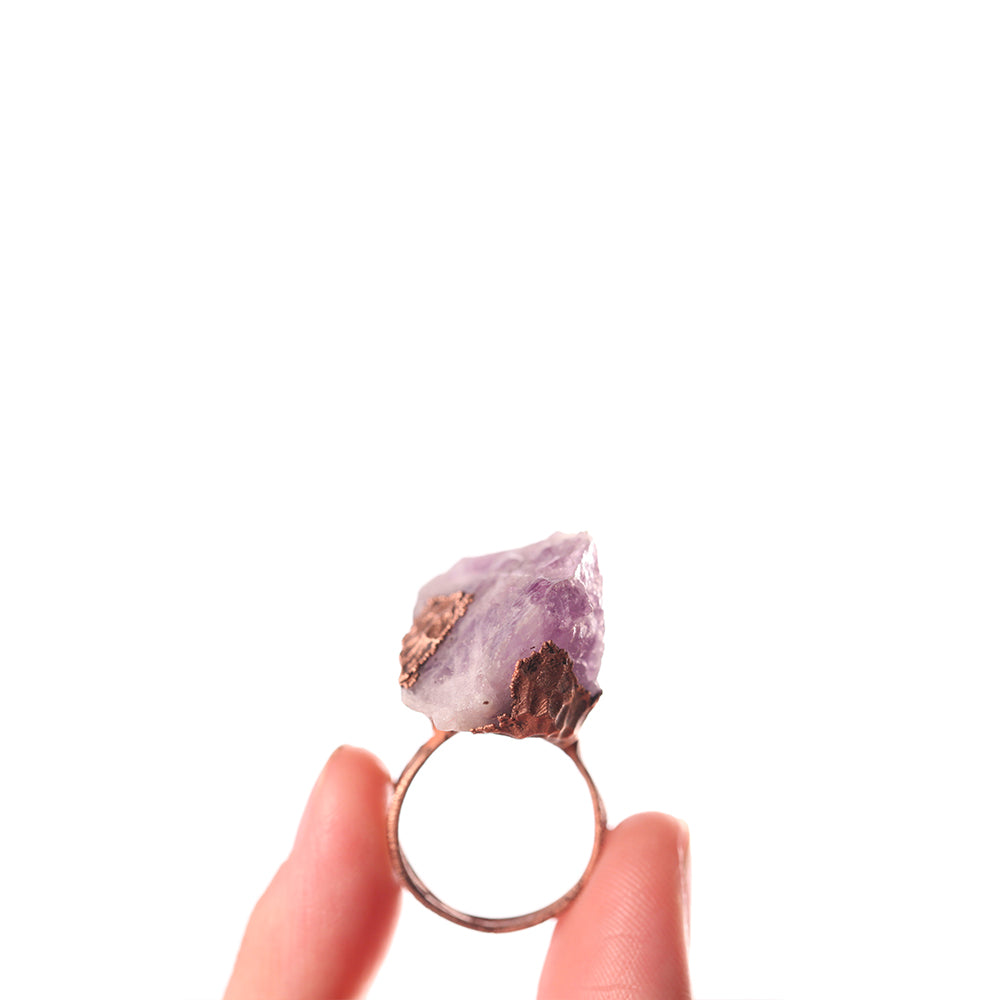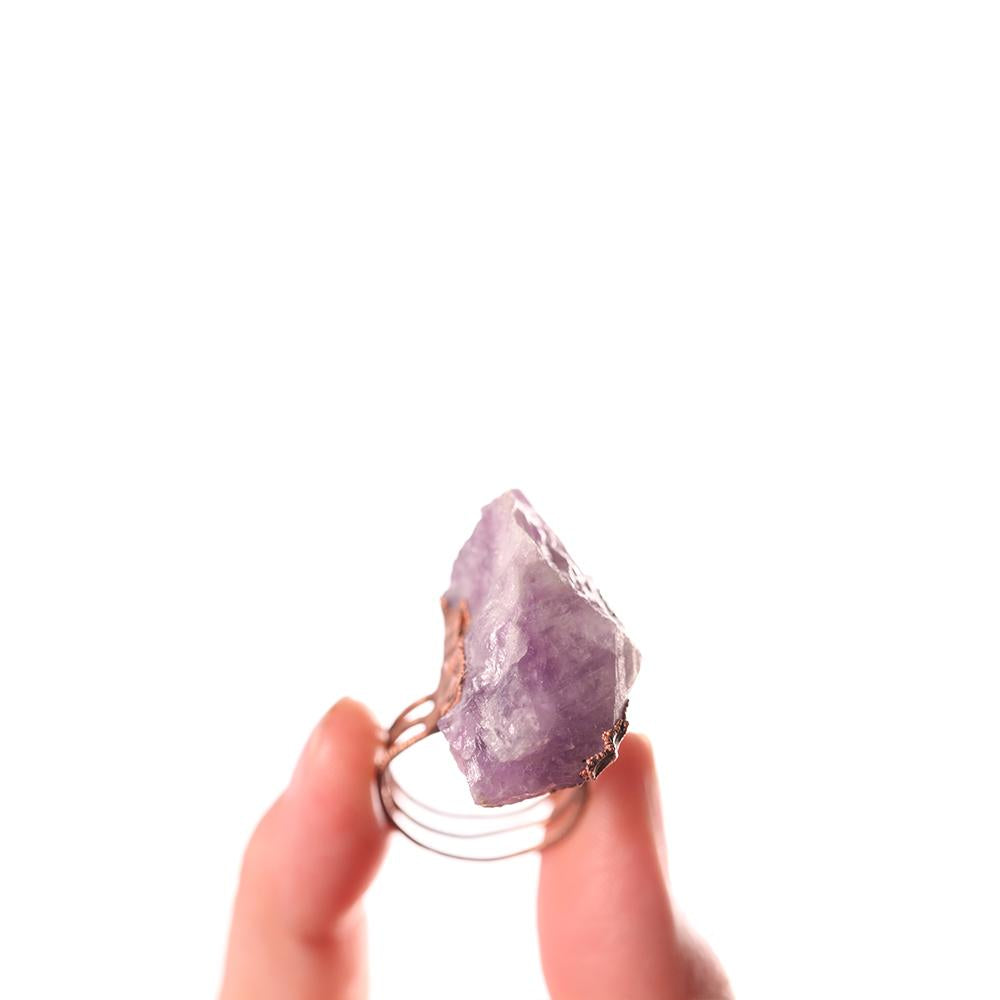 Amethyst | Priestess Ring
Amethyst's highly spiritual nature can calm your emotional storms, inviting peace. Since amethyst is also a stone of wisdom it can be worn to sharpen the psychic and conscious mind, enhancing mental powers.
RootFlowerFruit honors the natural qualities of each stone with hand-carved electroformed copper settings. When paired with gemstones & crystals, copper jewelry not only promotes healing but empowers your own intentions as the wearer. Combining two handmade processes with the organic natural beauty of raw crystals we ensure that no two RootFlowerFruit adornments are the same.
Made to Order means that we will create for you a one of a kind ring specifically for your hand & size. Made to Order rings take up to two weeks to ship from time of order for the making and magic.
Priestess Ring features:
Raw Amethyst crystal sized between 3/4"-1 1/2" 
Solid Copper triple band made to size 
Hand-carved electroformed copper setting
Statement making design that features the power of raw crystal
Polished natural untreated copper with light renaissance wax finish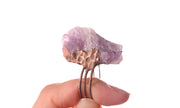 Amethyst | Priestess Ring