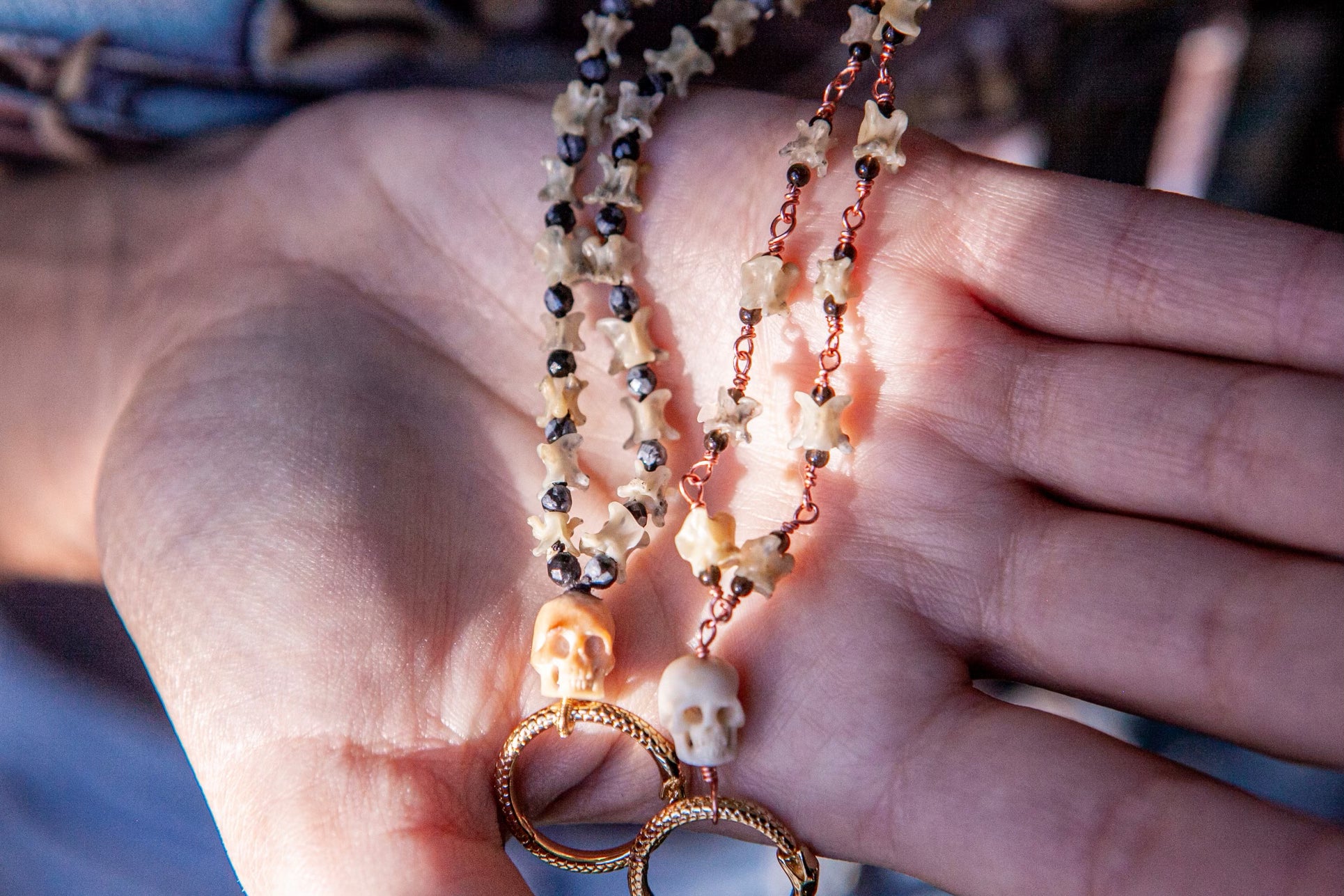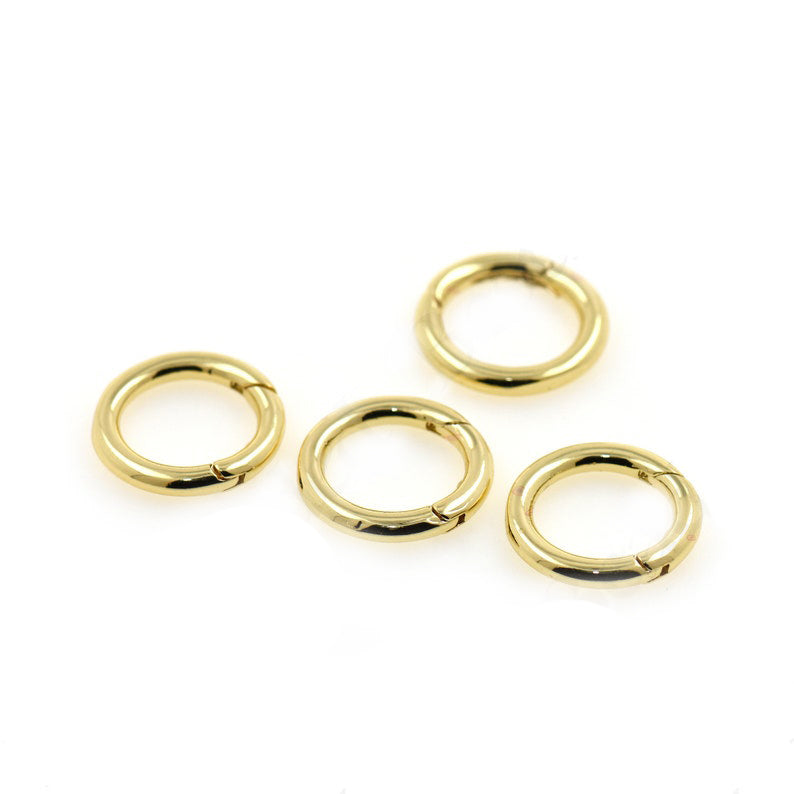 Hekate Rosary | Bone, Agate, Obsidian, & Silk
The Hekate Rosary is an object designed for use in spiritual practice and is made aligned to Jason Miller's Sorcery of Hekate Arcana. 
The centerpiece serpentine clasp opens and closes to hold your own spiritual tool or charms and hangs just below a single carved skull. The rosary consists of beads made from serpent vertebrae, faceted fire agate, and human skull bone beads with obsidian spacer beads strung on copper wire. Each link in the chain is hand crafted with intention and care.
When paired with gemstones & crystals, copper jewelry not only promotes healing but empowers your own intentions as the wearer. Combining our handmade process with the organic natural beauty of crystals we ensure that no two RootFlowerFruit adornments are the same.
Hekate Rosary features:
Gold-plated Key Holder - one 18mm hinge clasp
Black Obsidian Crystal - one hundred 2mm round spacer beads
Fire Agate Crystal - four 8mm faceted beads

Traditional Tibetan Human Skull Bone - eight 9mm natural beads
Deer Antler - one 10mm hand carved skull bead
Serpent Vertebrae - eighty eight bones aged and dressed with herbs and oil
Extra long hand knotted black silk cord - approx. 40" circumference 
* This object is Made to Order. Please expect over three weeks production for this unique and labor intensive piece. There is currently a list of orders for this piece and all are made in the order they are received. Custom adjustments are possible and welcome. Please reach out to Erica prior to purchase to discuss your ideas and desires for a quote and proposal.
* This Rosary is a spiritual object for mantra and spellwork. This is not a piece of jewelry intended for everyday or regular wear. The serpent and human bone are both susceptible to damage from the heat and oils from our skin. To preserve your object for its intended use do not wear as a fashion piece. Please consider other options from the shop for this purpose.
* The Hekate Rosary does not come with the pictured key. Please explore the shop to consider the charms and keys available for additional purchase.
Hekate Rosary | Bone, Agate, Obsidian, & Silk