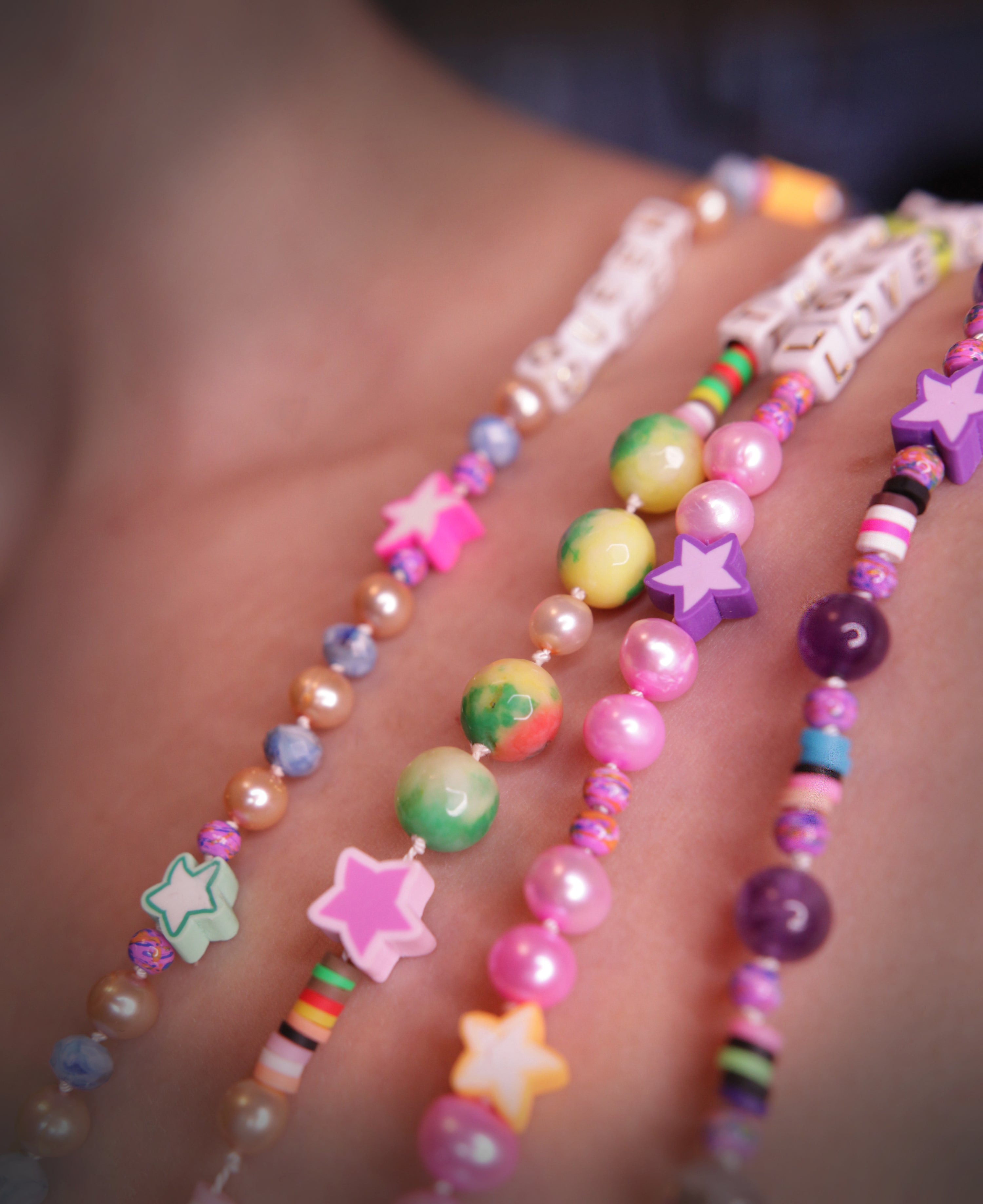 Crystal, Pearl, & Beads | Spells Necklace
The Spells Necklace is a youthful everyday spell. It is a word or short phrase strung on silk entwined with knot magick. Affirmations, pronouns, monograms are all well suited to fit on these custom necklaces. A name is a perfect choice for claiming this auspicious charm for yourself or gifted to a beloved person.
Enchantment is worked into each necklace like a witch's ladder, each silk cord dressed with conditioning oils handmade with roots, herbs, flowers & curio. Oil chosen to align with the magical purpose of the spell is applied with spoken words of action, bead by bead knotted into your new talisman. 
Limited Edition Style, the necklaces are small batch combinations of color and materials, bright and colorful semi-precious stones, crystal, freshwater pearls, glass, and acrylic beads. The spell is made with letter beads to spell out an intention or purpose chosen by you.
Your Custom Talisman will be made to your specifications. The style will be similar but not the same as pictured. Erica creates each necklace guided by your spell, your choices, and her intuition and an artists' vision. Combining a handmade process with the organic natural beauty of crystals, stones, and beads ensures that no two RootFlowerFruit talismans are the same. 
Instructions on how to maintain, care for, and continue the magick are included with each purchase. This includes storage, ritual care, and words of action and affirmation. 
* This a One-of-a-kind item. Please expect up to one week production for this unique piece. Custom adjustments are possible and welcome. Please reach out to Erica prior to purchase to discuss your ideas and desires for a quote and proposal.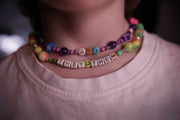 Crystal, Pearl, & Beads | Spells Necklace