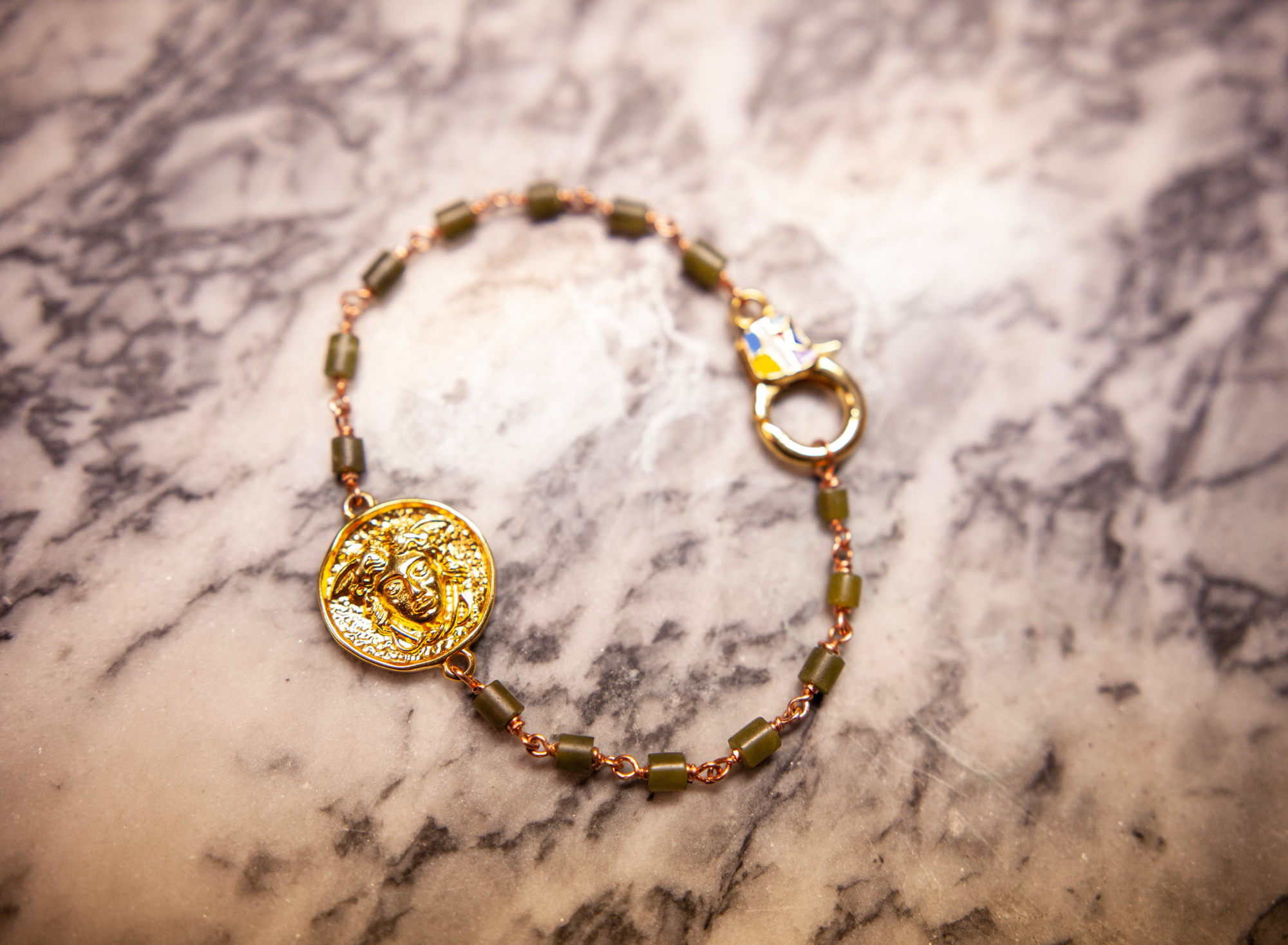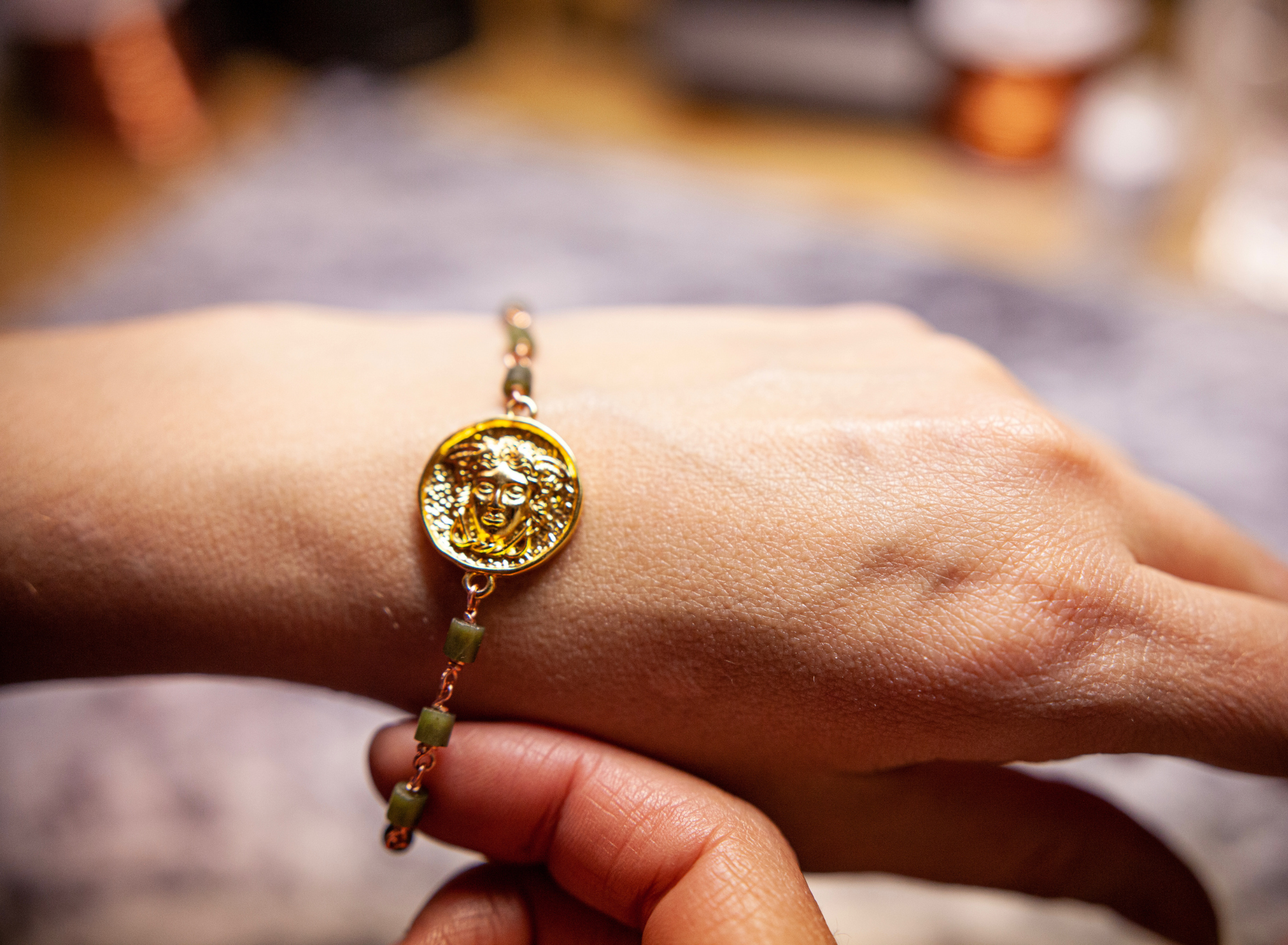 Gorgon Amulet Bracelet | Serpentine & Copper
The Gorgon Amulet is a bracelet that invokes the beauty and shielding power of these ancient greek beings. In Greek mythology, the gorgons were known for their powerful gaze that could turn their enemies into stone. The gorgons were also associated with protection, still believed to possess great and dreadful strength to defend those in need. Someone might seek the protection of the gorgons to shield themselves from harm, both physical and spiritual, and to draw on the power of these legendary beings.
Each link in the chain is hand crafted with intention and care and strung with green serpentine barrel beads. When paired with gemstones & crystals, copper jewelry not only promotes healing but empowers your own intentions as the wearer. Combining our handmade process with organic natural beauty we ensure that no two RootFlowerFruit adornments are the same.
Gorgon Amulet Bracelet features:
24K Gold-plated Gorgon Amulet - 18.8 x 24.2mm centerpiece charm
24K Gold-plated colorful enamel clasp - 14x23mm lobster clasp
Serpentine spacer beads
Hand wrapped copper link chain - custom length 
* This object is Made to Order. Please expect up to one week production for this unique piece. Custom adjustments are possible and welcome. Please reach out to Erica prior to purchase to discuss your ideas and desires for a quote and proposal.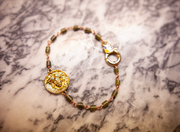 Gorgon Amulet Bracelet | Serpentine & Copper