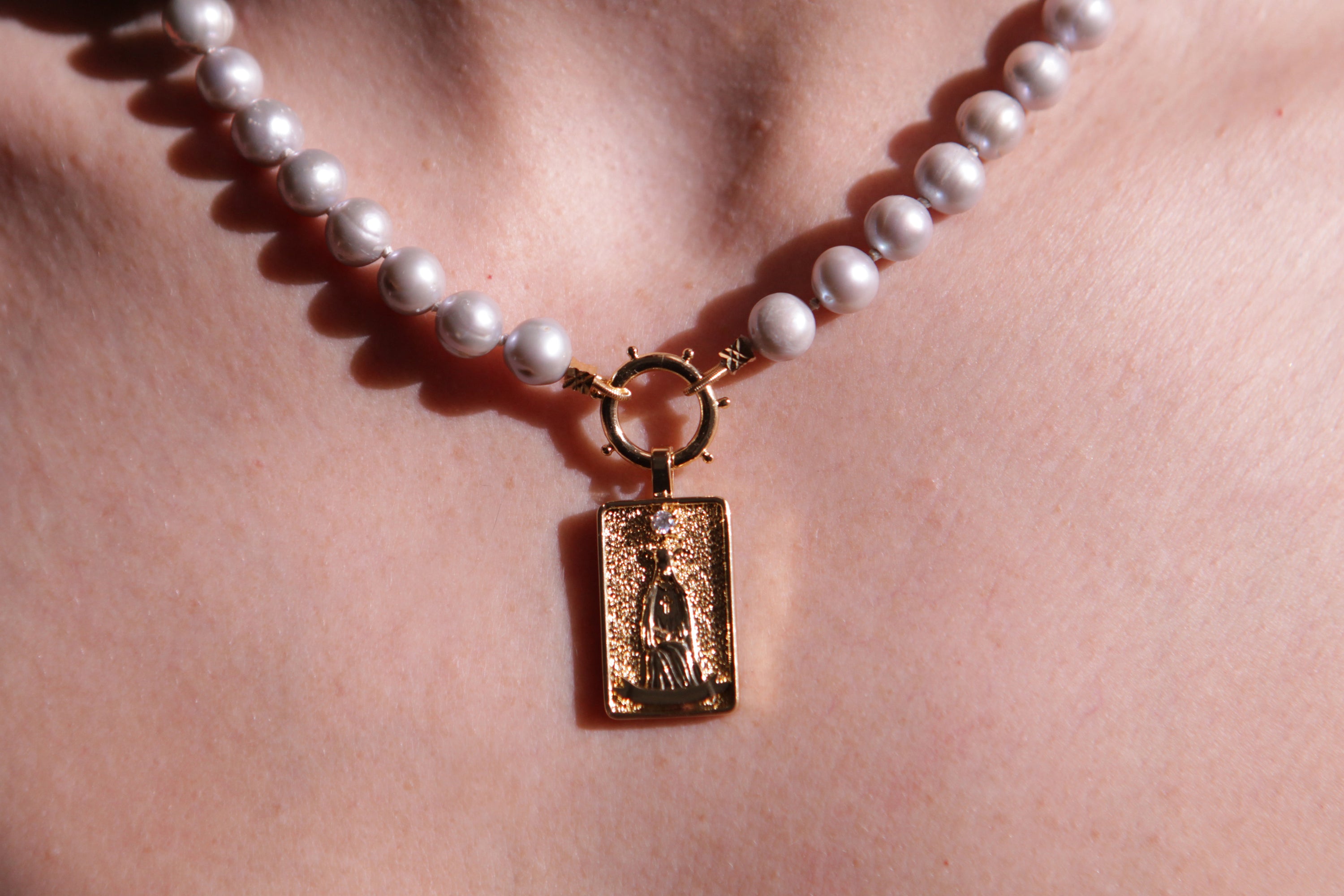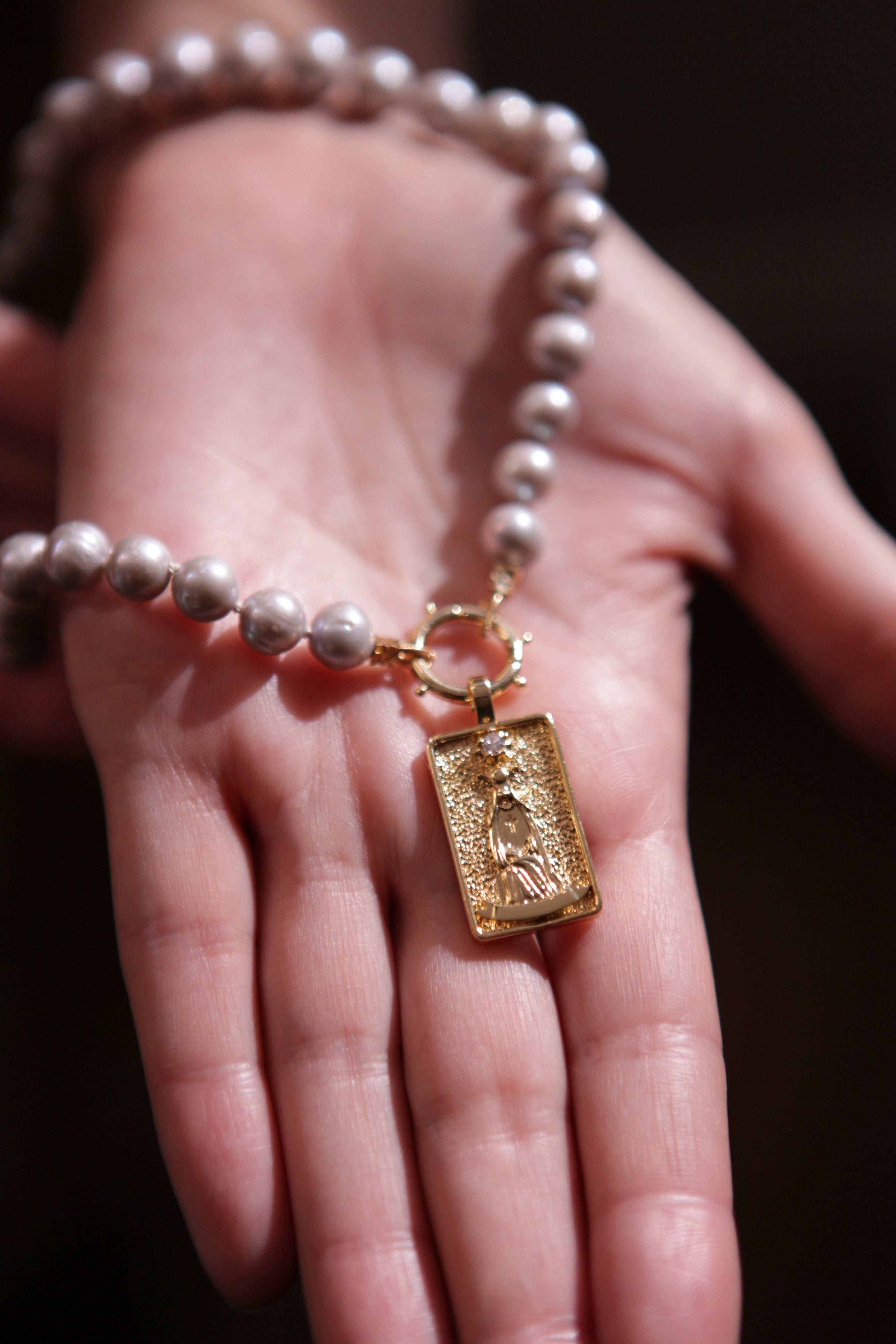 Pearl, Silk, & Gold | Tarot Necklace
The Tarot Necklace is a modern twist on the classic pearl necklace. Heirloom grey freshwater pearls are strung on white silk thread and knotted by hand. The front-facing buckle clasp opens to hold the centerpiece charm.
The Tarot Pendants draw inspiration from the artist Pamela Colman Smith of the Rider Waite tarot, specifically the Major Arcana cards. Thanks to the open clasp design the Tarot Cards can be changed or paired with other charms for personal meaning and style. It is possible to purchase additional charms from the shop to match your day and mood.
The Tarot Necklace features:
Heirloom Grey Pearls: AAA Freshwater, high-grade, near round pearls
White Silk cord: 100% natural silk beading thread
Round buckle clasp: 18K gold-filled, 15mm diameter
Tarot Pendant: 18K gold-filled double-sided pendant, 29x15x3mm
This a Limited Edition item. Custom adjustments are possible and welcome. Please reach out to discuss your ideas and desires for a custom quote and to inquire about out of stock items.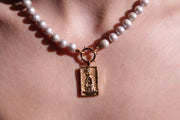 Pearl, Silk, & Gold | Tarot Necklace