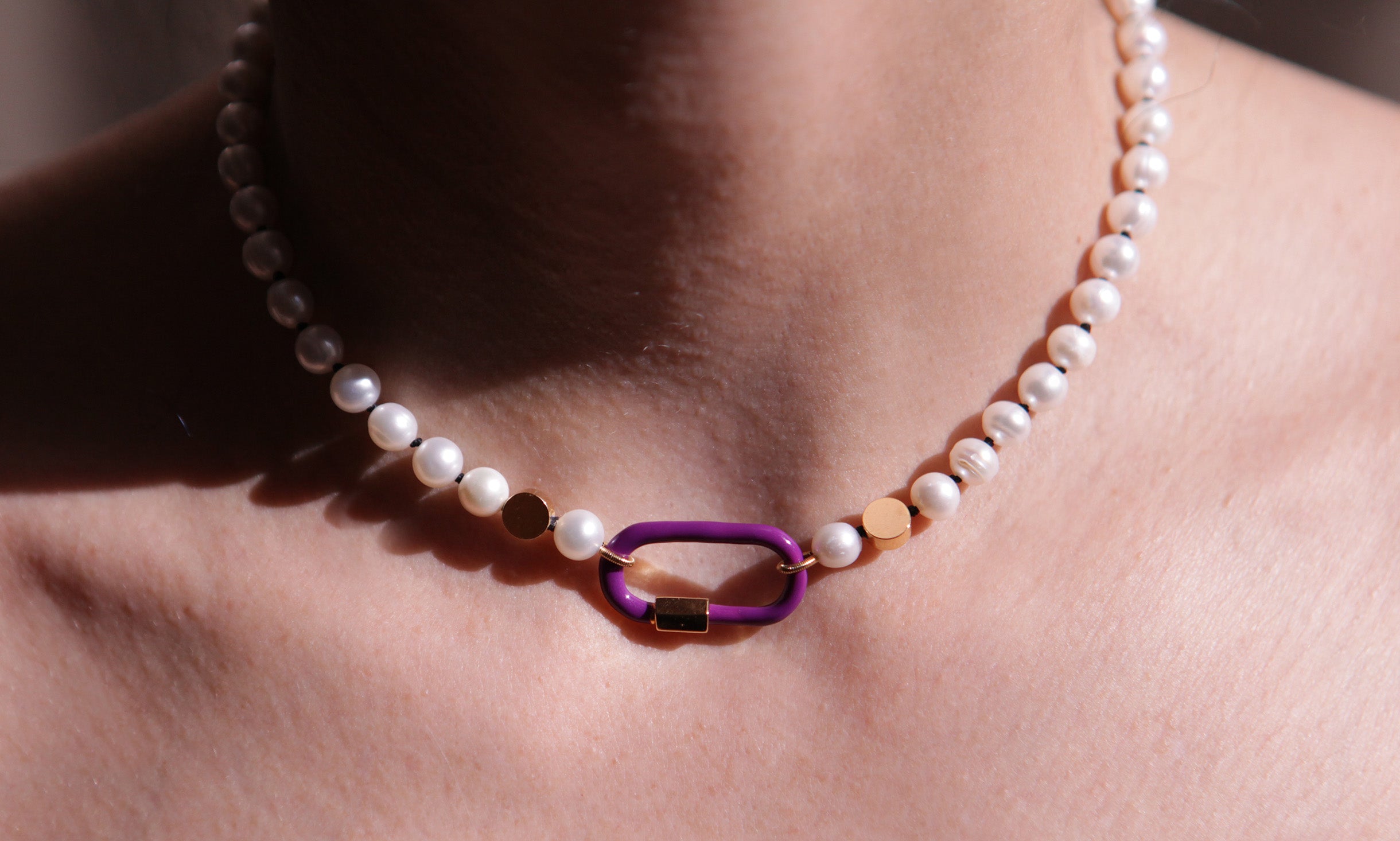 Pearl, Enamel & Gold | Carabiner Necklace
The Carabiner Necklace is a modern twist on the classic pearl necklace. Baby white freshwater pearls are strung on black silk thread and knotted by hand. The front-facing turnbuckle locking carabiner clasp is a striking feature to the necklace and can be used to hold a personal charm or ring. The clasp is interchangeable and it is possible to purchase additional clasps from the shop to match your day and mood.
The Carabiner Necklace features:
Baby White Pearls: AAA Freshwater, high-grade, near round pearls
Black Silk cord: 100% natural silk beading thread
Enamel turnbuckle carabiner clasp: 18K gold-filled, bright enamel, 25.3x14mm
This a Limited Edition item. Custom adjustments are possible and welcome. Please reach out to discuss your ideas and desires for a custom quote and to inquire about out of stock items.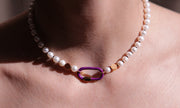 Pearl, Enamel & Gold | Carabiner Necklace